While most plumbers default to selling standard water heaters, Great Northwest Installations takes a more forward-thinking approach. Instead of encouraging customers to replace a water heater with a standard tank when their water heater fails, Great Northwest's installers provide homeowners with energy-efficient options, such as heat pump water heaters.
"Helping our customers make their homes safer, healthier and more efficient is a priority for us," says Steve Brotton, who started Great Northwest five years ago in Ridgefield, Washington. "That's why we've made heat pump water heaters the default option — they save money and energy, they're reliable, and they're easier on the environment. It's a win for everyone."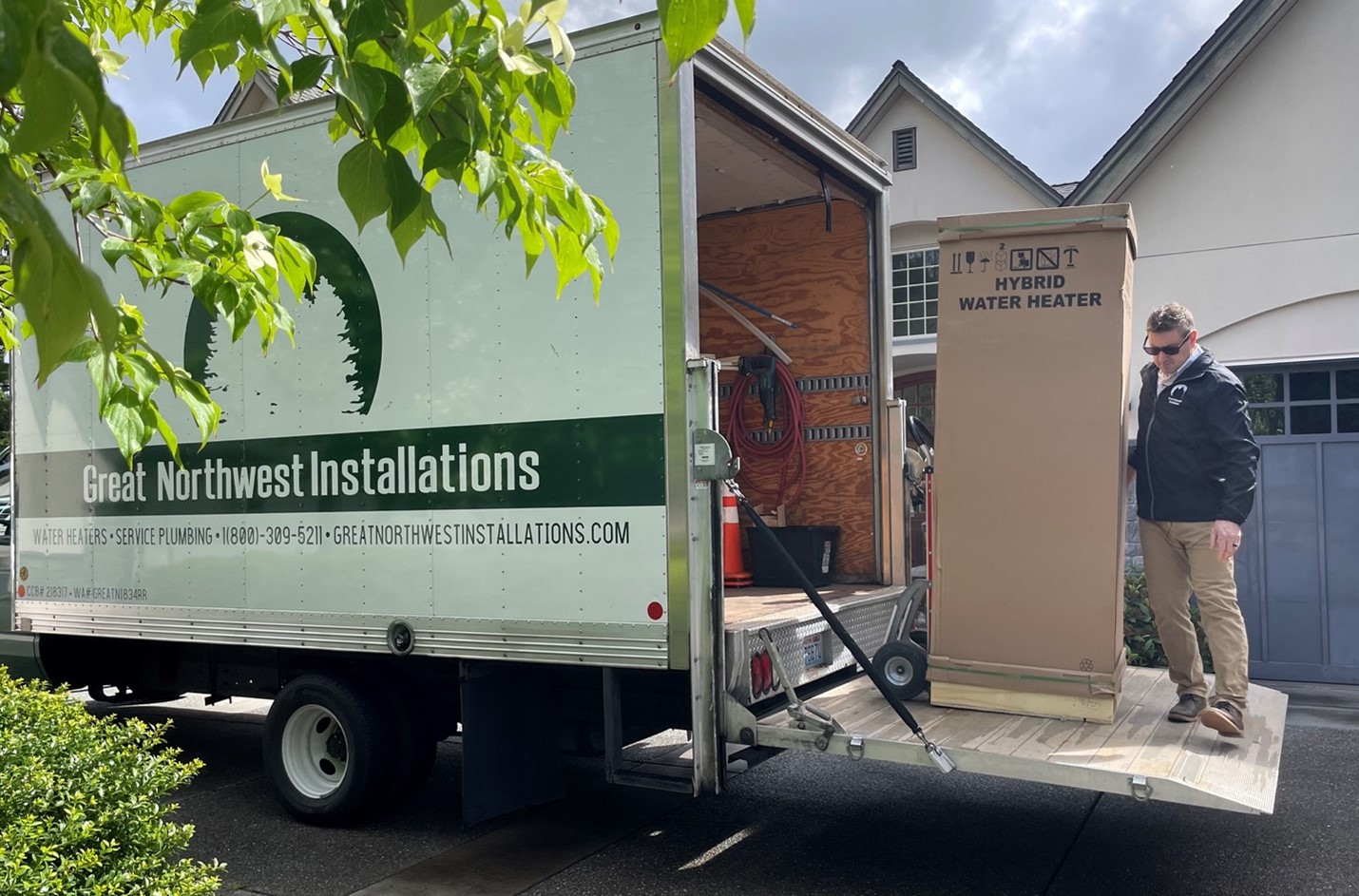 To help his team communicate the benefits of energy efficiency with Great Northwest's customers, Brotton chose to enroll the company in the Comfort Ready Home program. "With access to trainings and the contractor marketing toolkit, we've been able to create effective promotions and help our customers take advantage of utility rebates," says Brotton.
Working with utilities has proven to be an effective strategy for Great Northwest. Brotton has found that for customers who aren't familiar with heat pump water heaters, seeing their utility's logo on Great Northwest's promotional materials instills trust and gives them confidence to make an energy-efficient choice.
In the next year, Brotton looks to continue providing Great Northwest's customers with efficient water heating solutions that fit their needs. In the face of ongoing supply chain issues, this has required flexibility and creative thinking. That's why he plans to take advantage of Comfort Ready Home's marketing resources and encouraging his staff to explore the program's on-demand training courses. "The support for companies like ours, that have a mission to make a difference, enables us to lead the industry toward energy efficiency and make our world a better place for future generations."