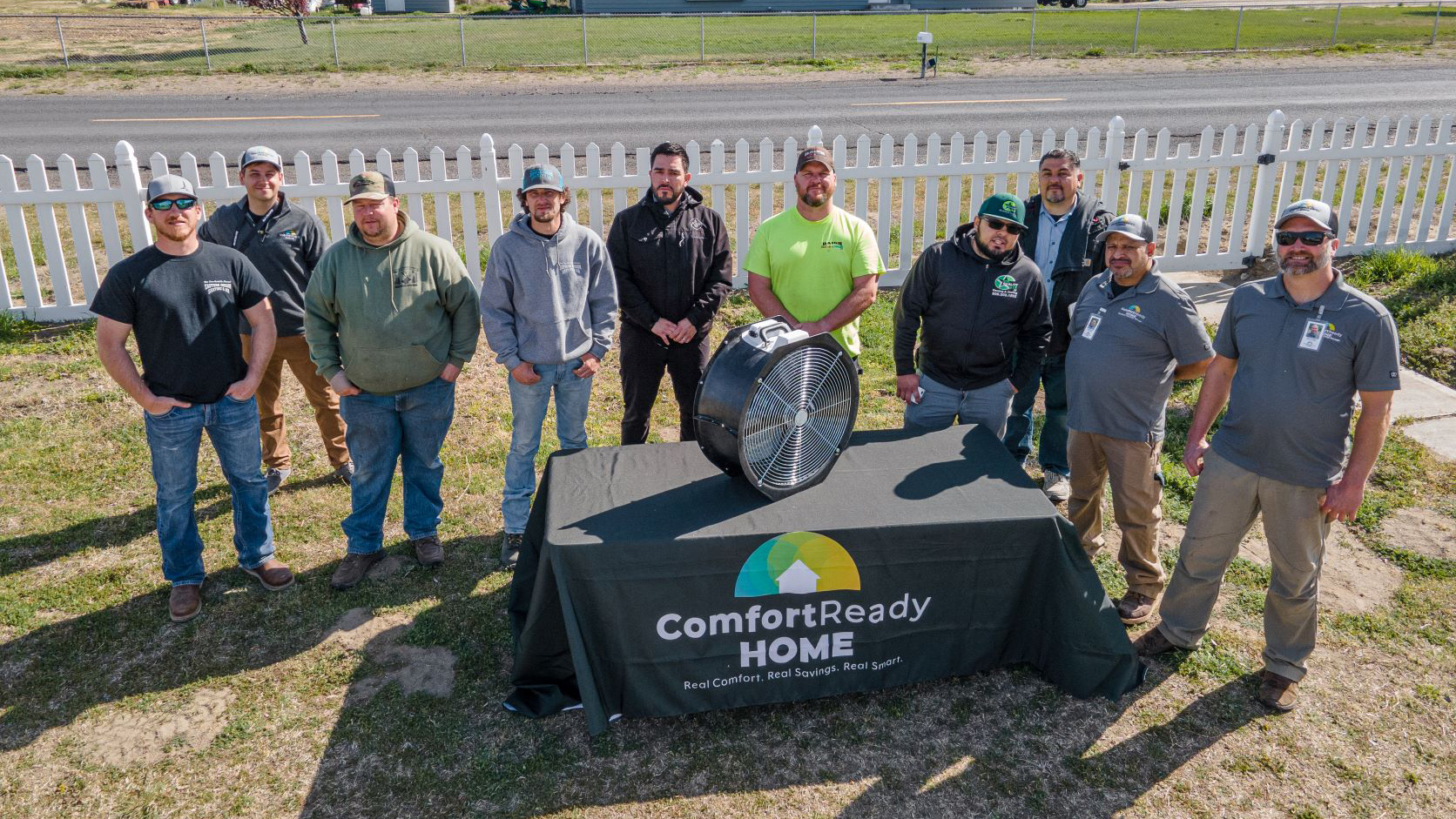 Comfort Ready Home recently held a free training titled, Evaluating the Home as a System.  Zach Wilson, owner of Columbia Basin Heating and Cooling, requested a manufactured home evaluation, which provided a golden opportunity to train local contractors in Umatilla Electric Service territory on how to test the home for air leaks and improve its performance. 
"Homes come in all shapes and sizes, so opportunities for contractors to get hands-on learning experience in a variety of homes are critical," said David Olivas, Training Manager for Comfort Ready Home. "This training allowed contractors to understand areas where a manufactured home may have air leakage and insulation problems and improve comfort for their customers." 
The training showed contractors how to set up a blower door test, diagnose air leakage points, calculate a home's ventilation needs and test the effectiveness of an exhaust bathroom fan. "One of the great things about these trainings is that we are able to customize them to contractor's specific interests," mentioned Olivas. "My favorite part is seeing contractors have those aha! moments when something clicks."  
Check out this video highlighting key topics from the training. 
As one attendee expressed: "I can't imagine how this training could get better. Let me know when the next one is!" Participating contractors can request free trainings and the regional Field Specialists can customize trainings to meet the interests of contractors. To learn more or request a free onsite training for your crew, contact your local Field Specialist or send a request to info@ComfortReadyHome.com. 
Available Comfort Ready Home trainings:  
Effective Air Sealing Made Simple

 

Evaluating the Home as a System: Manufactured Homes

 

Evaluating the Home as a System: Stick-Built Homes

 

Heat Pump Water Heater Opportunities and Installation Considerations

 

Selling Energy Efficiency

 

Window Installation Best Practices & Fundamentals