This Veterans Day, Comfort Ready Home is highlighting the work of Veterans who provide critical HVAC services to their communities. From helping families stay safe during extreme weather events to making energy-saving home improvements, these dedicated professionals are using their unique skill sets to meet the needs of their customers. And as Veterans, Erique Arriaga, an HVAC installer at Marshalls, Inc., and Jurea Rubit, the owner of All New, LLC, can attest, each day is full of learning opportunities and hands-on experiences.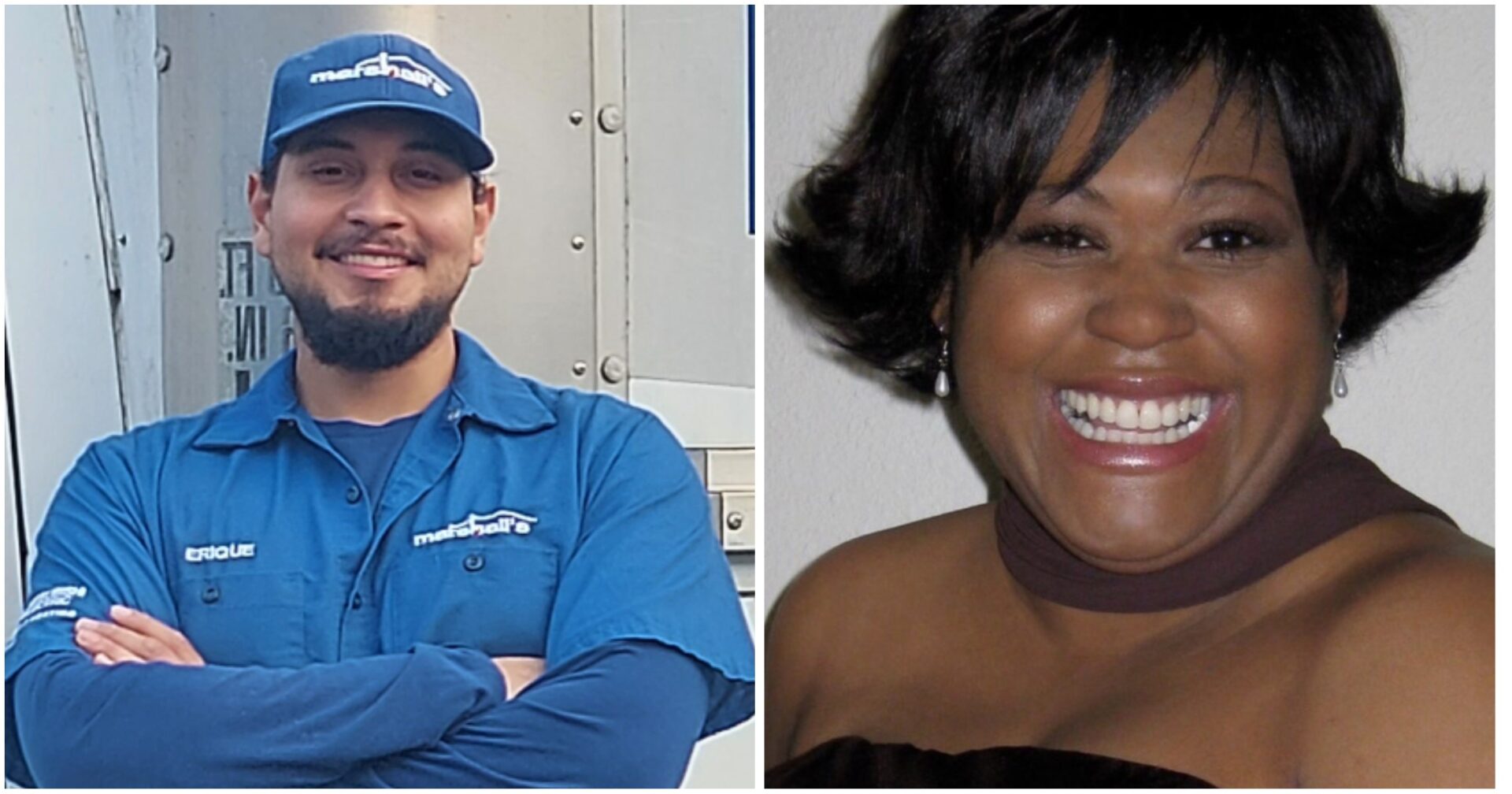 Arriaga, an Infantryman for the U.S. Army, enrolled in an HVAC trade class for transitioning soldiers as soon as he returned from his 9-month deployment in Iraq. "I've always enjoyed working with my hands and learning new things," said Arriaga. With its huge variety of work and ability to have an immediate impact, Arriaga knew the HVAC industry was the perfect fit for him. "It's so satisfying to bring my knowledge and experiences together to install systems that I know will benefit my community."
For Rubit, it was her 8 years in the Air Force scouting contractors, negotiating contracts and supervising contractors that lead her to start her own company. After a little maternal encouragement, Rubit started All New, LLC to complete work her mother needed done on her home. Since that day, Rubit has been offering a full suite of weatherization, HVAC, repairs and remodels to the South Puget Sound area. "In my career with the Air Force, I built deep relationships with many skilled Veterans and have seen firsthand the immense dedication they bring to their work."
According to the U.S. Department of Labor, a relatively high percentage of Veterans work in installation, maintenance and repair occupations. On this day, it's important we recognize and celebrate their contributions to our country and our communities, and call out training programs like Helmets to Hard Hats and Hard Hat Heroes, which help Veterans transition to civilian life with training opportunities and careers in the trades.
Comfort Ready Home thanks Erique Arriaga, Jurea Rubit and all Veterans for their service.